5 communication lessons from Queen of Pop, Indra Nooyi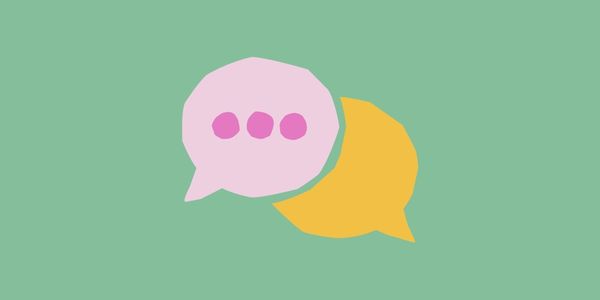 Weekly leadership insights, straight to your inbox
You'll get one article, insights from the web, a recommended book and podcast, upcoming events, and a 30-second action.
Indra Nooyi, an Indian-born American businesswoman and one of the world's most popular leaders, took PepsiCo's top spot in 2006. The architect of Performance with Purpose, Nooyi transformed the company over 12 years – delivering 80% growth alongside pioneering strategies to improve the company's impact on people and the planet.

Now retired, Nooyi is committed to helping other women reach their full leadership potential. She's penned several books, released a MasterClass and shared countless lessons on climbing the corporate ladder. She attributes her immense success to a single 'hip pocket' skill: her ability to communicate complex problems succinctly and clearly. Supporting the theory that failure is a prerequisite for success, this superpower came out of a super flunk – Nooyi didn't pass Yale's communication course the first time. It was only during her second attempt that Nooyi learned the value of excellent communication and started honing the skills that became her biggest professional asset. We've bottled her lessons from numerous interviews to give you the cheat sheet:

1. Be ultra-prepared
It sounds counterintuitive, but Nooyi believes it's nearly impossible to simplify information unless you deeply understand the topic. By being the best informed, Nooyi cleared her path to the top – making outsized contributions and gaining a reputation for being indispensable.

Before Nooyi made the tough decision to overhaul PepsiCo's IT systems, she read 10 textbooks that spanned enterprise systems, process mapping, data warehousing, and data management (#yawn). While many leaders rely on advisors, she credits her often mind-numbing legwork with winning over sceptics and making better decisions. But preparation isn't always boring – before a keynote speech to the Bowling Proprietors Association, newbie Nooyi boosted her credibility by knocking pins for a week.

2. Tailor messages to how people speak
Nooyi invests the effort required to craft simple, repeatable messages. Because human brains have trouble remembering lists of more than three or four items (we're pushing it with 5!), she often condenses messages into succinct phrases.

When PepsiCo leaders wanted to coin their purpose-led strategy the "4 Ps: performance, product, planet, and people", Nooyi disagreed. She wanted an impactful commitment, not fluffy PR jargon. "Performance with Purpose (PwP)" signalled the intent to take deliberate action to tackle rising health concerns and environmental issues. It was also memorable and repeatable – creating the intended movement.

3. Make it personal
Getting buy-in for change takes work, especially when things are going well. What is the best way to do it? Nooyi believes in making it personal.

After identifying industry-changing megatrends, such as a shift toward healthier eating and drinking, Nooyi knew PepsiCo needed to respond – but there was internal resistance to changing successful product lines. To get buy-in, "every part of the transformation had to be framed in a story or experience they were facing". She talked to her team about executives' eating and drinking habits and told the story of her daughter's birthday party guest who wasn't allowed to drink Pepsi!

4. Thank people (and their parents!)
A genuine and thoughtful thank you goes a long way to strengthening connections and building trust.

When Nooyi became CEO, friends and family showered her mother with praise. Realising parents' sacrifices to support their children, Nooyi embarked on an epic 'thank you' note writing campaign to the 400-odd parents of her direct reports. Anyone who has unexpectedly received a letter will be unsurprised by the overwhelming and far-reaching positive response.

5. Start with the conclusion.
Nooyi learned that simplifying communication starts with the conclusion (or recommendation). A big, surprise finale may sound exciting, but in an attention economy, your audience wants you to get to the point… Something to think about when crafting your next email reply!

Want more?
For more insights from this inspirational leader, follow Indra Nooyi on LinkedIn (we loved her Women's Day article!)
30 SECOND ACTION
Next time you hear an acronym, jargon or a concept that you don't understand, Google it. Bonus points if you email us what it means.
Why an action? Big change comes from tiny habits that stack up over time. Yesterday, you may have ignored a term you didn't know, but today, you learned what it means. Tomorrow? You could take the lead and replace jargon with plain english.