Join our community of 5,000 women, and get the tools and confidence to succeed on your terms.
"I thought I was a great multitasker until I listened to your podcast! Last night, I emailed myself a to-do list and that is all I did until my first meeting. It worked and felt great!"
Krissy, Medical Assurance Society
"I set an expectation with my team and forced myself to sit on my hands. I realised that I may have been unnecessarily pushing myself into the role of caregiver, and picking up work they were happy to do!"
Suzanne, Abletech
"Your newsletters and podcast absolutely ROCK! I love how they're always jam-packed with actionable insights and top tips.  My favourite part – the 30-second action – making it really easy to try something new!"
Carolyn, Scores4all.io
"I am now connected to your newsletter and have you talking to me as I get out and lift that step count – love the way you are empowering and encouraging others!"
Trish, Forsyth Barr
Your weekly half-hour of powr
Our free weekly newsletter and podcast are jam-packed with straightforward advice, simple actions and insights from the Powrsuit community. Want more? Join a Powrsession.
01
Learn from the best
We do the legwork to curate powerful lessons from people who have been there, done that. Get their shortcuts to success – from time management and decision-making to financial smarts.
02
Actionable insights
Build tiny habits that have an outsized impact. Boost your personal presence and master effective feedback, negotiation and collaboration, one step at a time.
We need more women in positions of power and influence
The stats show that diversity wins, yet women make up only 10% of corporate CEOs and 29% of board seats. We exist to help women take up more space, make our value more visible, and normalise different leadership styles. We can change the system from the inside – and women+ have a proven track record of doing just that.
Powrsuit demystifies the tools you need to succeed on your terms. We've been there, done that and are open-sourcing the user manual. So ditch the pinstripes and put on your powrsuit – whatever it is (a Serena Williams tennis dress? Anna Wintour sunglasses? Corporate sneaks?), and join Kristen and Nat on our mission to change the face of leadership.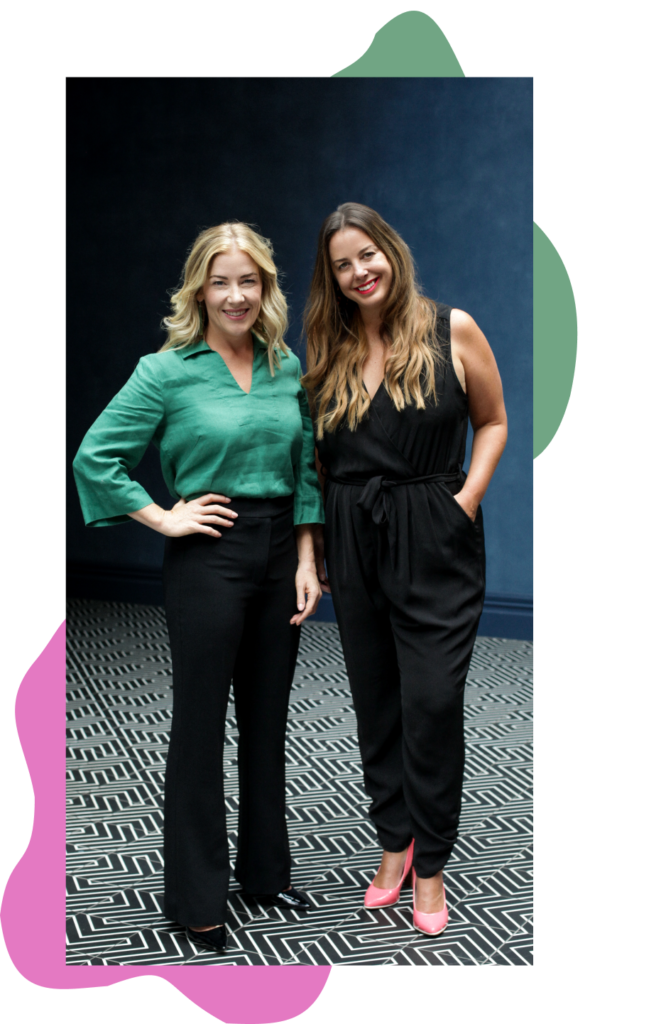 ---
What you've missed…
Powrsessions | Newsletters | PowrUp podcast
---
"There's something so special about a woman who dominates in a man's world. It takes a certain grace, strength, intelligence, fearlessness, and the nerve to never take no as an answer"

Rihanna
"You never have to ask anyone permission to lead. When you want to lead, you lead."

Kamala Harris
"One of the criticisms I've faced is that I'm not aggressive enough or assertive enough or maybe somehow, because I'm empathetic, it means I'm weak. I totally rebel against that. I refuse to believe that you cannot be both compassionate and strong."

Jacinda Ardern
The tools you need to succeed on your terms
Big insights and small actions, straight to your inbox