Equip yourself with the confidence and skills to succeed on your terms. Get powerful tools and actionable insights, straight to your inbox.
"Hell yes. I am so thankful someone is creating this for women."
Jacqui, Xero
"This is right up my alley. Women empowering women is exactly what this world needs."
Johanna, Spark NZ
Your weekly half hour of powr
01
Learn from the best
We do the legwork to curate powerful insights from people who have been there, done that. Get their shortcuts to success – from time management and decision-making to financial smarts.
02
Actionable tips
Learn tiny habits that have an outsized impact. Boost your personal presence, and master effective feedback, negotiation, collaboration through small changes.
03
Entertaining coverage
Entertaining explanations of the current events and trends shaping our world – from artificial intelligence to hybrid work and climate change to Gen Z.
We need more women in positions of power and influence
The stats show that diversity wins, yet women make up only 8% of corporate CEOs and 29% of board seats. We may not be able to tear down the system, but we can impact it from the inside – and women have a proven track record of doing just that.
Powrsuit demystifies the tools you need to succeed on your terms. We've been there, done that and are open-sourcing the user manual. So ditch the pinstripes and put on your powrsuit – whatever it is (a Serena Williams tennis dress? Anna Wintour sunglasses? Corporate sneaks?). Equip yourself with the confidence, skills and knowledge to amplify your impact as a leader, and join Kristen and Nat on our mission to inspire change from the inside.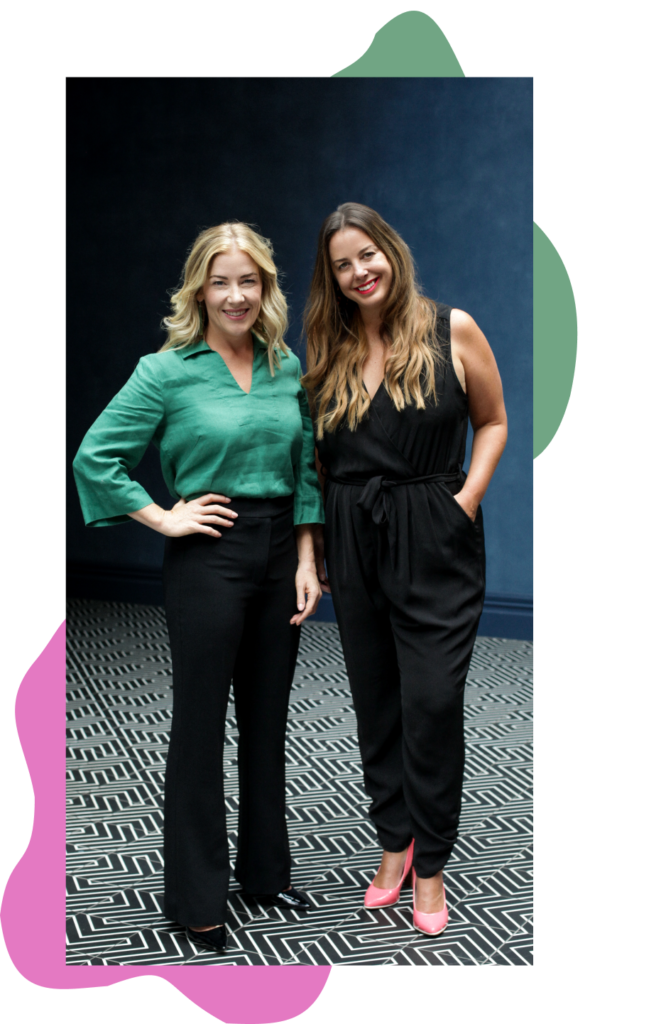 ---
What you've missed…
---
"Women belong in all places where decisions are being made. It shouldn't be that women are the exception."

Ruth Bader Ginsburg
"We need women at all levels, including the top, to change the dynamic, reshape the conversation."

Sheryl Sandberg
"One of the criticisms I've faced is that I'm not aggressive enough or assertive enough or maybe somehow, because I'm empathetic, it means I'm weak. I totally rebel against that. I refuse to believe that you cannot be both compassionate and strong."

Jacinda Ardern
Amplify your impact as a leader
Get powerful insights and actionable tips straight to your inbox