Part 2: Get job-hunting fit – Breaking the experience barrier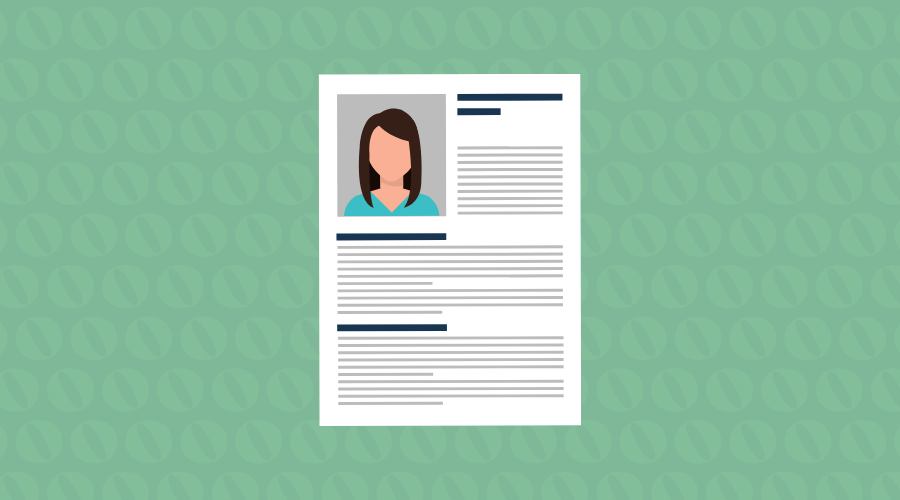 Weekly leadership insights, straight to your inbox
You'll get one article, insights from the web, a recommended book and podcast, upcoming events, and a 30-second action.
Twenty years ago, with the confidence of a recent graduate, Kristen applied for 42 entry-level jobs. How many interviews did she secure? Just one.
Those applications haven't been her only brush with rejection. Her CV may be illustrious, but it doesn't include a further eight jobs and four board positions that she missed out on. Almost all of those roles went to 'someone more experienced.'
Ahhh, the classic catch-22: how do you get experience if no one will give you the opportunity to gain it? This week, we hope to give you the answer. Welcome to the second of a three-part series to help you be more intentional about your career. Last week, we covered getting deliberate with your career plan. This week, we're going one step further: How to leverage your experience to land an official job title.
Are you dream-job ready?
We've got two more actions for you this week. To maximise the benefits of this series, schedule two separate 30 minute blocks in your calendar before next Wednesday. Go ahead and do that now; we'll wait.
1. Identify your next role
Now that you've created a quick career plan, it's time to start focusing on your next step – even if you're not ready to take it yet. Why? There are two very good reasons:
Firstly, reaching your goals is much easier if they're well-defined and you're clear on why you're working towards them. When you know your next step, you will change your behaviour (even subtly) to progress towards it.
Secondly, we're all familiar with the Yellow Car Phenomenon – once you've identified interesting roles, you'll spot them everywhere. You may not feel ready to make the next move, but would you really say no if the right role presented itself?
Last week, you identified your dream job. Your next role should take you closer to it by honing the required skills and experience. If you're a specialist, taking a sideways step is ok to gain broader knowledge. More of a generalist? You might double down on a couple of specific strengths by taking on a more senior role.
If you're anything like us, you're struggling to keep up with the influx of emerging job titles (hello, Gamification Marketing Specialist), but this is a perfect time to get curious about every direction that might be worth exploring.
Action: In your first 30 minute calendar slot
Open the document you created last week (or download this template we've sorted for you) and:
Spend 15 minutes Googling 'career path to become a [your dream job]', and list all the roles that might be a good fit.
Next, go back to Google for another 15 minutes and search: 'What skills are required for [your chosen new role/s].' List skills that match your strengths – these are what you should focus on.
2. Build your toolkit
To nab that new role, you're going to need relevant experience. Last week, you emailed your manager asking to formalise any 'unofficial' responsibilities (you did do that, didn't you?). If you still have an experience gap, filling it might be easier than you think.
There's no need to wait for an invite to build skills and experience. You may not have the job title (yet), but that doesn't stop you from building a strong set of examples showcasing how you've delivered on the requirements of your next role.
If you need to hone your influencing skills with senior stakeholders, start now. Don't just follow orders; add your two cents.
If owning decisions is on the horizon, get practising: Every time you ask for help, bring along at least one solution.
Expected to contribute to strategy? We expect you to be able to articulate the vision and mission of your current organisation and how your role impacts it.
Action: In your next 30 minute calendar slot
Spend 30 minutes reflecting on the past few weeks. Can you recall 2 to 3 instances where you showcased the skills needed for your next role? Jot those down.
Drawing a blank? Instead, identify situations when you could have acted at the level required for your future role (e.g sharing your opinion at a meeting, running a workshop, saying a strategic yes). You're not looking for a new job yet. You have plenty of time to get out of your comfort zone and be ready when the time comes.
And on that note, this task isn't a one-and-done. Get into the habit of regularly noting down examples of where you've stepped up, and reflect on opportunities to stretch. This evidence is just as useful for performance reviews as it is for preparing for future interviews.
Your fitness should be improving
If you don't live on the gymternet, you may have missed Simone Biles' record-breaking return to the sport. We're talking about a woman with such a terrible case of the twisties she had to back out of the last Olympics. Two years later, she seamlessly stepped into her new role as the most decorated female gymnast ever. That takes preparation.
Fortunately for you, it's unlikely you'll ever need to complete a Double Yurchenko. But you do deserve your dream job. Anything you do this month to boost your baseline job-ready fitness will give you an advantage when making your next career move.
Stay tuned for the final instalment of our series next week: outreach and 'who you know'.